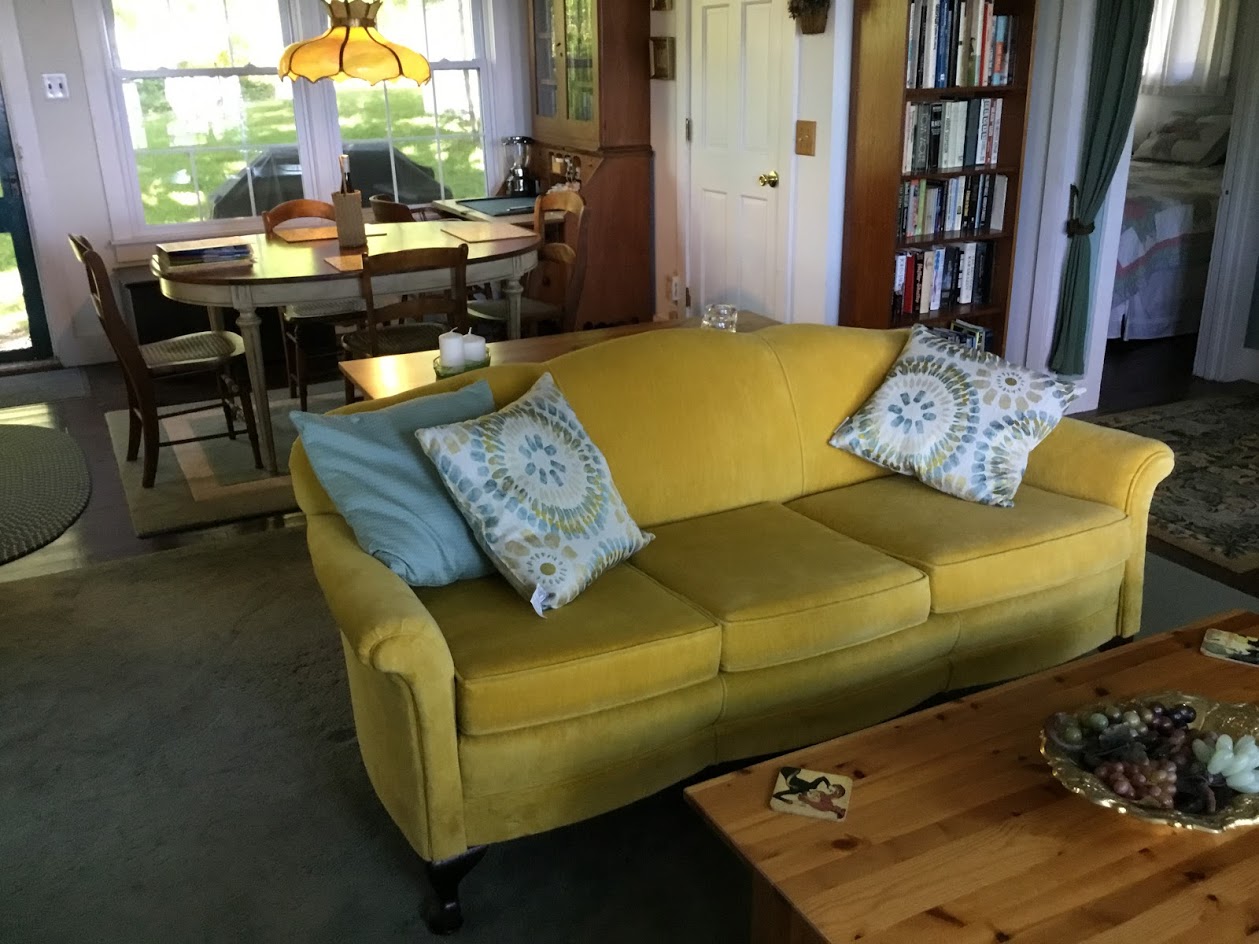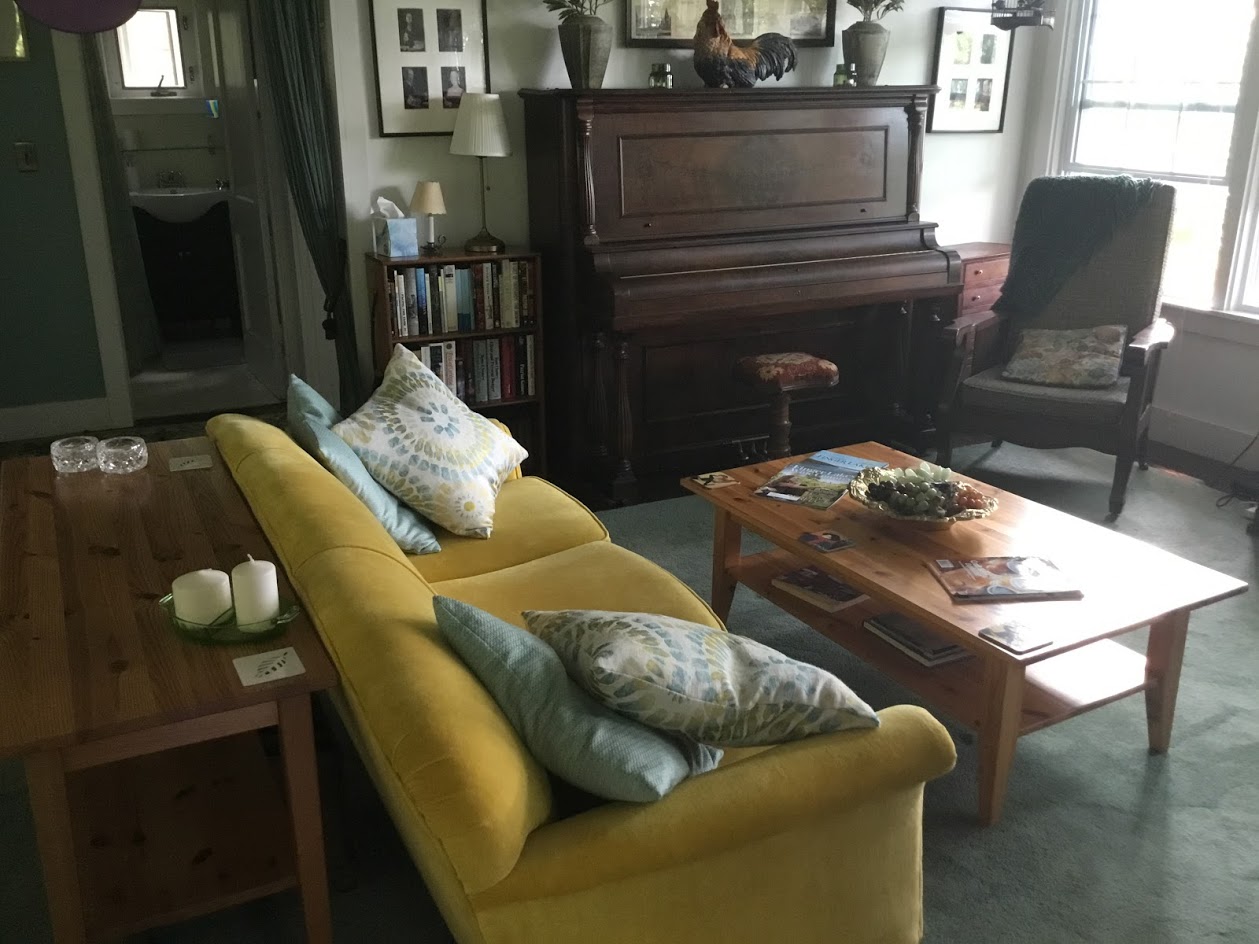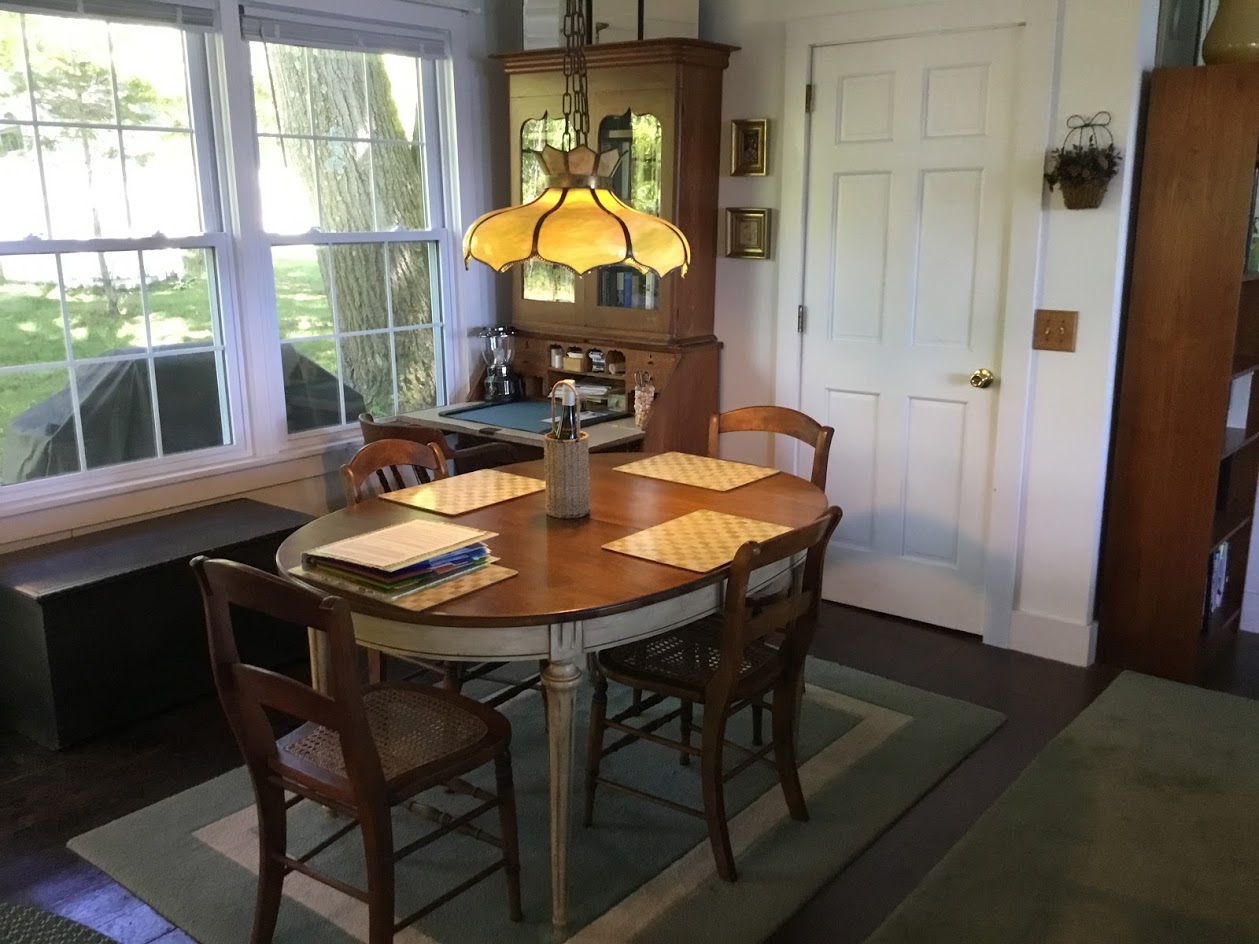 About the Green Cottage

The cottage has been in the family since the late 1940s and we have brought the amenities up to date while maintaining its individual character. It's full of books, artwork and amusing tchotkes. It's also very well furnished with everything you might need, including a gas fireplace with enough oomph to heat the whole place on chilly nights. The large living room looks out through the trees over the lake, and windows on both sides allow in the lake breezes during the day and the cool air coming down from the woods during the night. There is a big screened-in porch with rocking chairs for reading and a daybed for naps and a small table for al fresco dining sans mosquitoes.
We have cable TV with a DVD/VCR and a supply of DVDs and videos. YOu can connect your phone to the radio so you can play your own music. There are lots of books. The cottage has dedicated WiFi and a small "smart" TV so you can stream programs from your Netflix account.

There's a queen-size bed in the master bedroom, the second bedroom has two twins, and we provide pillows, blankets, duvets and duvet covers or comforters for all of them. Each bedroom has a ceiling fan. All the beds will have freshly laundered mattress and pillow covers and blankets for your arrival, but we ask you to bring your own sheets and towels, unless that is impossible for you. We are trying to minimize our impact on the lake environment, and washing a couple of loads of sheets and towels every week really puts pressure on the septic system.
The dining area has a full-size table and the kitchen is well equipped with dishes, utensils, glassware, pots and pans and serving dishes. There's no big stand mixer, but otherwise pretty much everything else is there. We also provide a lot of the basic supplies you don't want to have to bring with you for a week's vacation, like white sugar, salt and pepper, canola oil, olive oil, cider vinegar, cornstarch, baking powder, baking soda, tea bags, various herbs and spices, dish washing liquid, paper towels, toilet paper, various cleaning supplies. There's also a barbecue with gas.
For outdoor activities, we provide an outdoor table and chairs, and lounge chairs for taking down to the beach. There's also a fire pit on the beach for evening campfires.

We always provide guests with wine, or some of the produce that's in season, and coffee beans from Gimme Coffee! in Ithaca.